My Work
Every organization and collaborative needs something a little different.
You may need help determining cohesive priorities within your team. Or perhaps you're struggling with vision and mission. You might recognize a need for deeper voice and engagement in change efforts. Maybe your strategic plan needs a fresh perspective. Or you might just need a temporary "pair of hands" as the result of an increased workload.
I can help. Together, we determine the scope of your project and design the right mix of tools and techniques to lift up voices, create change and achieve meaningful results.
Strategy Development
Creative, visual, participatory methods get participants to "explode their thinking" and generate innovative ideas, prioritize opportunities, and build consensus for the future. This happens through:
Multiple, facilitated interactions over a period of time;
Shorter, more intense retreat experiences;
Or sometimes simply by being a one-on-one thought partner and strategic questioner.
Capacity Building
Capacity building is whatever is needed to bring an entity to the next level of operational, programmatic, financial, or organizational maturity to increase relevancy and viability, and advance its mission. This work includes:
Creating operational structures for emergent networks and collaboratives;
Developing frameworks that define an entity's purpose and core work and intentionally link activities;
Designing intentional opportunities, programs and resources in response to identified gaps and emerging opportunities.
Participatory Convenings & Equitable Processes
Equitable processes are more likely to produce equitable results. Authentically engaging more people in pieces of the work, particularly those who are most impacted by the outcomes, makes for longer lasting and more meaningful change. From the early stages of imagining and dreaming about bringing together diverse voices around a common purpose, to the nuts and bolts of designing and delivering, conversations are designed to create good energy and visual tools are created to capture that.
Research & Reports
You may not always have time to dig deep into an issue that is relevant to an upcoming decision. Or you may just need an extra pair of hands during a busy cycle. We support your work by doing research, synthesizing large amounts of information, critically analyzing data and making recommendations. This might include:
Literature Scans on best practices or other organizations doing similar work;
Issue Briefs on current trends;
Review and research of funding requests.
Reflection, Learning & Development
Community work is constantly evolving so there is no "one-size-fits-all" equation for success. Sometimes this means providing targeted opportunities for personal and professional growth. Sometimes the solution takes specialized training, action learning, or a little strategic coaching. Together, we craft a plan that gets you where you need to go!
Associates
Sometimes a project needs a joint approach. Here are some of my partners.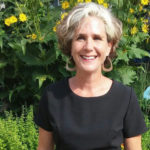 Jennifer Griffin-Wiesner is a Youth Development Strategist with 25 years of experience helping individuals, groups and organizations address critical challenges in the lives of young people, their families, and their communities. Since 2002, she has run GW Consulting, serving an extensive client base of local and national non-profits, government agencies, and private businesses. GW Consulting's areas of expertise include data-driven program planning, curriculum design and development, and evaluation. Jennifer is a skilled writer and editor. Prior to starting her own practice, she worked for 10 years in both research and publications for Search Institute, a leader and partner for organizations around the world in discovering and nurturing what kids need to succeed. Jennifer holds a B.A. in Communications from Augsburg College and an M.Ed. in Youth Development Leadership from the University of Minnesota.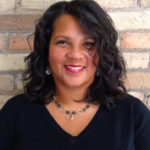 Pamela Moore, Principal, The Collaborative Consultant, is a trained facilitator using her skills to lead focus groups, conduct stakeholder interviews, and deliver dynamic trainings. Pamela's expertise includes program conceptualization, development, implementation, coordination, and management. Pamela is also a work/life balance coach working with individuals focused on their professional growth and development. Pamela has a professional and volunteer background in community-based agencies, philanthropic organizations, and educational institutions. Most recently, she was a co-developer of a federally funded, multi-year fellowship program at the University of Minnesota Twin Cities.
Pamela earned her M.A. in Human Development from St. Mary's University of Minnesota and her B.A. in Speech Communications emphasis in Cultural Studies from Drake University. Professionally, she enjoys working on projects that directly impact the lives of individuals and improves systems. Personally, she enjoys biking as transportation, traveling and experiencing new neighborhoods.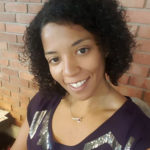 Julie Richards brings nearly 20 years of leadership, curriculum design, staff training/development, and program implementation through evaluation to conversations rooted in equitable family and youth development. Professional experiences across juvenile justice, children's mental health, and public and private education, have given Julie the comprehensive lens necessary to help organizations create equitable and sustainable programming. She holds a Bachelor's degree from Howard University in English and Secondary Education. Julie also has a Master's degree in Education Policy, Organization and Leadership with a focus on Diversity and Equity from University of Illinois, Champagne-Urbana. Though she currently resides in St. Paul, Julie has lived in Washington, DC and Portland, OR, as well.
Your goals.
My tools and techniques.
Together, success.