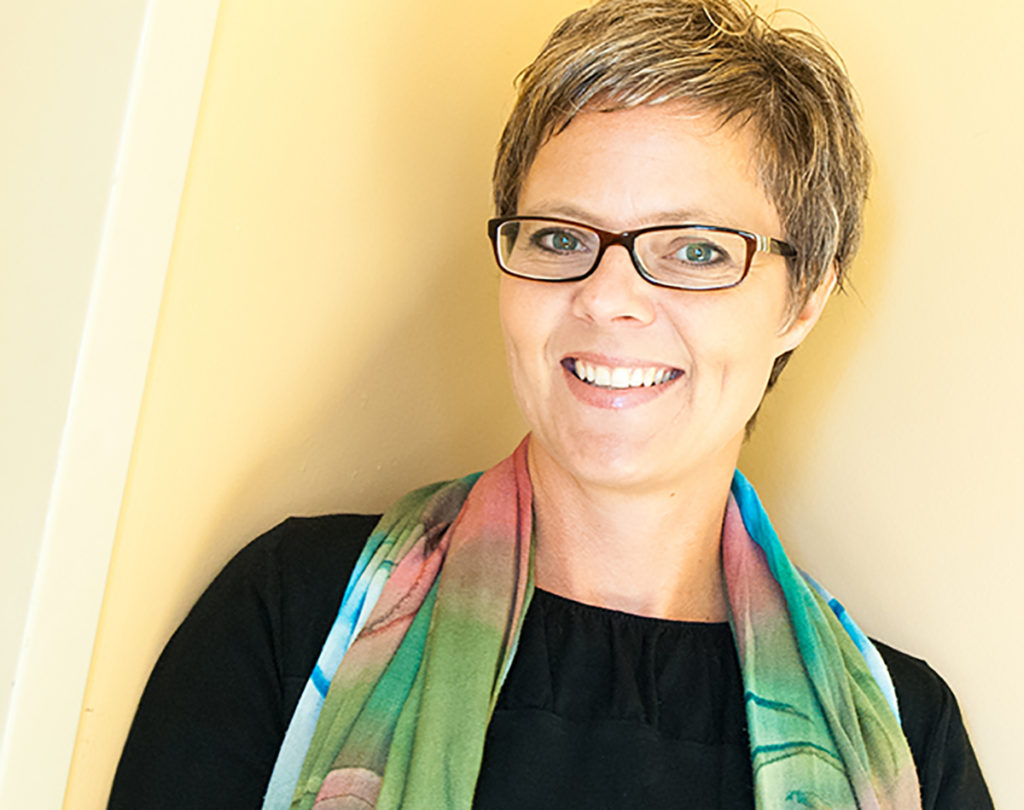 Turning Aspirations into Action
I am an accidental consultant.
In 2000, I left the field of community and youth development to try my hand at "home-based youth development" (translation: being home with my sons full time). That leap of courage led me to realize that while being a mom was an important part of my identity, so was my work with community. A serendipitous encounter with a former colleague resulted in some project work, and voila! — AJB Consulting was born.
I am a believer in visuals, creative energy and strategic fun.
My work is participatory, creative, collaborative, appreciative, generative — and always visual. I take time to listen, reflect, learn and ask clients to do the same. I believe that conversation is a valid tool; consultant dependency is bad; and there is always a place for play (and toys!) in meetings.
I am a practicer of cultural humility.

I come from a long line of German, Dutch, and Czechoslovakian farmers and identify as a white, cisgender, heterosexual female. Knowing and honoring who I am and my history grounds my personal identity. Cultural humility is a foundational practice for me and includes lifelong learning and critical self-reflection, recognizing and challenging power imbalances, and advocating for institutional and system accountability. I try to grow through personal reflection, professional development, mindfulness practice, community and work experiences, and being in genuine relationship with folks who are different than me. And it also happens through practice and mistakes and a lot of grace! I strive to show up with authenticity, humility, and courage. Click here for AJB Consulting's JEDI statement (Justice, Equity, Diversity, Inclusion)
I am more than my work.
Life/work balance makes me a better consultant. I've lived in South Minneapolis longer than anywhere else, so it's where I now call home. I am a treasure hunter who loves foraging at rummage sales, on beaches, and during travels; a novice mountain biker and van camper; a mom discovering the joys of adult children; and an archiver who captures it all through photos and scrapbooking. I value authenticity and integrity, and the wisdom, power of community, equity and social justice.
INFLUENCES
Education & Professional Development
B.S. in Youth Studies: University of Minnesota

M.A. in Organization Development, Creativity, Facilitation: St. Mary's University

Undoing Racism: People's Institute for Survival and Beyond

Intercultural Development Inventory (IDI) Qualified Administrator


Art of Hosting methods: World Café, Open Space, Circle, Appreciative Inquiry

Graphic facilitation: International Forum of Visual Practitioners

Public Conversations Project methods

Youth Program Quality Assessment Qualified Assessor
Areas of Interest & Experience
Virtual and hybrid engagement: Zoom, Teams, Mural, Mentimeter

Action learning and inquiry

Emergent strategy

Cultural humility

Organizational JEDI (justice, equity, diversity, inclusion) assessment

Change management

Design Thinking and innovation

Dominant white organizational culture

Developmental evaluation

Experiential education

Multiple learning styles

Networks & Collaborations

Nonprofit management and capacity building